Livro 1: O Projeto Orgasmo
O que uma menina tem a fazer quando sua melhor amiga confessa sua incapacidade de orgasmo? Configurar o projeto Orgasmo é claro, e Maria conhece apenas os caras para fazê-lo. Cheios de si como os quentes irmãos Hades poderiam ser, mas pelo menos eles são seguros. O que pode dar errado? Anastasia quer que o terreno a engolisse inteira, quando conhece os gêmeos. Quão embaraçoso isso pode ser, mesmo se os pedaços lindos definem sua calcinha em chamas com apenas um olhar? Jake e Carter conhecem a sua companheira quando a veem, e nada vai parar esses shifters puma de reclamá-la. Sua noite de paixão leva a descobertas, nenhum deles está preparado para isto. Tem sua mordida despertado um monstro ou o seu destino?
Livro 2: O Projeto Urso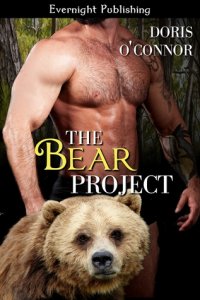 Quando a conservadora de animais Emmi Layne atende o bad boy Cole Jackson não há como negar o desejo imediato entre eles. Ela tem uma coisa para os ursos, afinal. No entanto, você não pode construir um relacionamento no sexo incrível sozinho, especialmente quando você vive em continentes diferentes, e não têm nada em comum. Tudo muda, quando Emmi descobre que a sua noite de paixão a deixou com mais do que lembranças eróticas. Ela não tem meios de entrar em contato com ele, mesmo que ela quisesse, mas não tem contado com a determinação deste shifter urso. Cole não é o que parece, e não vai parar em nada para reivindicar o que é seu, mesmo que isso signifique quebrar todas as regras. Será que ele pode confiar no vínculo de acasalamento para procriar, ou vai significar o fim de uma linha de sangue antiga? Com as probabilidades contra eles, pode este casal improvável encontrar a felicidade juntos?
(brevemente)
Livro 3: The Mating Project
Being together could mean death to them all, but walking away is not an option…
Bloodlines need to be protected at all costs and as a true-blood cougar Maria is expected to mate with a council-approved shifter. Too bad the one chosen makes her skin crawl for all the wrong reasons.
But running away already landed her in hot water once before. Wolf shifter Malachi Luca saved her life ten years ago, and then promptly disappeared with her heart. So much for true love.
Now time is running out and Maria is feeling the strain. Seducing Professor Silas Deacon should be a welcome distraction except the human turns out to be her mate, too.
And that damn wolf—yeah he's back and determined to claim both his cat and his human. What's a girl to do? Fight for love and enjoy the awesome sex, of course.
(brevemente)