Ella Hicks é dona de uma empresa de construção civil. Viúva há cinco anos decide que é hora de seguir em frente com sua vida e está pronta para ter um caso "sem amarras".
Clayton Mansfield é dono de uma empresa de construção civil e o maior rival de Ella, o que não o impede de ser seu amigo e ajudá-la nos negócios desde a morte de seu marido. Para Clay, Ella é uma amiga querida e a viúva do seu amigo James. Porém isso está prestes a mudar.
Quando ele descobre que Ella está indo para o Havaí por uma semana a procura de sexo sem compromisso algo desperta em seu interior. Embora tenha sido durante todos aqueles anos somente seu amigo, a ideia de ela ter relações sexuais com um estranho realmente o incomoda, então decide que, se ela vai ter sexo com alguém, será com ele. Com o passar dos dias descobrem que seus sentimentos vão além da amizade. Eles terão coragem de transformar uma semana de loucura em uma vida de aventuras?
Livro 2: A Pequena Morte - Jasmine Haynes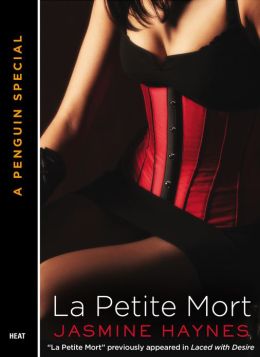 Sophia, a gorgeous cosmetics executive and former supermodel, may appear to live a charmed life but now she's seeing it for what it was: She'd never married, never had children, and above all, had never fallen in love. The time has come for Sophia to live, to do the things she's always wanted—including fulfilling a no-holds-barred sexual fantasy that has occupied her lonely nights.
Sophia wants to be worshipped in bed by two men devoted to every sensuous curve of her wanting body. Her boss Ford is only too happy to oblige—a man who has always wanted to please Sophia in any way she wanted. And he has a handsome and willing friend to join them. Together they're making Sophia's fantasy a reality. But are they up to giving Sophia everything she's been denied?
Livro 3: Honor Bound - Joey W. Hill
Peter Winston is a successful business man and a captain in the National Guard. On the night before his second tour in Afghanistan, he and his partners at Kensington & Associates head out to enjoy an upscale BDSM club. While the evening begins with laughter and whiskey, it takes a sharp turn when Peter, a sexual Dominant, sets his eyes on a beautiful masked submissive…
Army Sergeant Dana Smith doesn't often seek the shelter of a man, but being Peter's gives her a welcome sense of sanctuary. What begins as a night of fantastic pleasure becomes something they hope will never end. But duty calls, and it will be over a year before they can see each other again. And when they do, things have drastically changed.
Severely injured in the line of duty, Dana has lost her sight and her will to live. But Peter doesn't accept defeat in business, battle or love. With the talents of the other K&A males, he'll set the stage for another special night for them, knowing that only a submissive's willingness to trust her Master will bring her back to love and life again.
(brevemente)
Livro 4: Rhio's Dancer - Denise Rossetti
A battle-scarred veteran of love and war, Captain Rhio of the Queen's Guard has never met a woman as fierce, as fascinating, as the foreign slave dancer, Amae. Her Dance of the Battle Maiden is so scandalous the captain has to quell a riot at Her Majesty's very proper reception for the Trinitarian ambassador. Fortunately, he's accustomed to taking command.
Everything male in Rhio is aroused and challenged by Amae's untamed spirit. Despite his suspicions about her, he can't resist taking a single night to lose himself in her dark wild beauty. The dancer has the heart of a warrior and a nefarious purpose she won't disclose. She's up to her pretty little neck in political intrigue, treachery and murder, but for some stupid reason, Rhio can't make himself walk away. Amae might just get him killed before they're through, but gods, what a glorious way to go!
(brevemente)