Livro 1: Meu Padrasto Gosta de Assistir
Aos 18 anos, Érica e seu namorado Blake fazem sexo como coelhos, enquanto seu padrasto Bill está no trabalho. Érica pensou que mantida em segredo suas atividades.
Quando ela pega seu padrasto assistindo a um vídeo, é surpreendida pelo quão desesperadamente quer fazer sexo com o Bill também.

Livro 2: Meu Padrasto me Excita
Aos 18 anos, Érica gosta de manter relações sexuais com seu padrasto Bill, mas Bill acredita que ele deve tentar ajudar Érica a fazer as coisas funcionarem com o namorado, Blake.
Érica decide ensinar a Blake algo novo sobre sexo. Fazer uma experiência, mas ela sabe que só Bill pode fazer sua mente ligar no quarto.

Livro 3: Flagrada Fazendo Sexo com meu Padrasto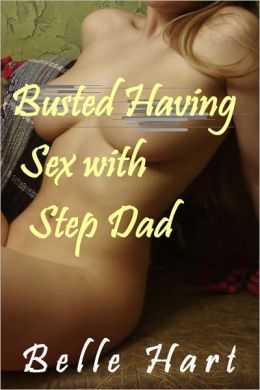 Com 18 anos de idade, Érica está fazendo sexo com seu incrível padrasto Bill. Mas tudo termina abruptamente, quando Blake entra em sua casa para encontrar sua namorada fazendo sexo com seu padrasto.
Livro 4: Fazendo Sexo no Escritório dó Papai
Érica tem 18 anos de idade, está deprimida pelo seu rompimento com o namorado. Seu padrasto, Bill, a leva para seu escritório uma tarde para lhe fazer companhia, e acabam por fazer sexo bizarro e selvagem em sua mesa de trabalho. Continuam com o frenesi sexual mais tarde em casa.
Livro 5: Sex Vacation with Step Dad
18-year-old Erica's stepdad Bill surprises her with a vacation at a cabin in the woods, where they can have all the wild crazy sex they want without anyone interfering. And where Bill can teach Erica even more about sex.
(brevemente)