Livro 1: My First

Jason Sloan é conhecido como o Romeo residente de Harper's Crossing, e ele nunca teve que trabalhar muito duro para viver de acordo com esse apelido. Com seu charme descontraído, olhos castanhos cor de uísque e um pecaminoso sorriso meio sexy, as mulheres parecem apenas cair quando ele está por perto.
Bem... a maioria das mulheres, de qualquer maneira. Katie Lawson é a única mulher que não é como as outras, e ela é a única que ele sempre quis em seus braços.
Katie Lawson deixou Harper's Crossing no meio da noite, há dez anos, logo após o funeral do seu namorado do ensino médio Nick. Ela deixou para trás todas as memórias de Nick, e ela deixou para trás seu melhor amigo de todo uma vida, Jason Sloan.
Agora ela está no caminho certo para ser sócia minoritária em um dos maiores escritórios de advocacia de São Francisco. Ela fez uma vida para si mesma que é tudo sobre a manter a ordem e respeitar as regras. Regra n º 1 manter-se demasiadamente ocupada para evitar pensar em tudo do que ela fugiu. Se ela puder afinal fazer isso, ela pode manter tudo sob controle.
Mas essa regra está prestes a ser quebrada. Ela voltou para casa para ser a madrinha no casamento da irmã mais nova de Nick. É hora de encarar a verdade que ela está evitando todos esses anos, a mesma que a afastou dez anos atrás, que talvez ela não tenha perdido seu primeiro amor no verão após o ensino médio. Talvez seu primeiro amor estivesse esperando por ela todo esse tempo, em casa, em Harper's Crossing.
Livro 2: My Last
He was the bad boy... After twelve years in the Marines Special Forces Riley Sloan is more than ready to start his new civilian life. No one to answer to. No one depending on him. No more dangerous rescues...he thought. After receiving a distress call he is sent on a recon mission to check on the one girl that is completely off limits and the only girl that ever made him question his loyalty. His best friend's little sister. She is the last girl he should want...but the only one he does. This could end up being the riskiest operation of his life. She was the good girl... Rachelle Thomas wouldn't hurt a fly. She is honest, kind and always sees the best in people. So she is completely blindsided when her fiancé dumps her for his pregnant 18 year old secretary. Confused and heartbroken she decides to head out of town to regroup. When her attempt to hide from the world worries her friends and family they send out a search party of one, Riley Sloan. Her brother's best friend and the star of all of her teenage (and adult) fantasies. She knows wanting him is wrong but she is tired of always doing the "right thing"...especially when Riley made the "wrong thing" feel so right.

(brevemente)
Livro 3: My Only
The Firefighter… With his sexy good looks, natural born charisma, and playful sense of humor, firefighter Alex Sloan is Harper's Crossing's most eligible bachelor. Since returning home from serving his country as a Navy SEAL women have been lining up to be with him. Alex works hard and plays even harder. Nothing can stop him when he sets his mind to something, and since meeting Jamie his mind is set on her. The Nurse… Jamie Miller learned the hard way that there is one person she can depend on in this world...herself. To keep her life on track she needs to stay focused on her ten-year plan that includes working two jobs and does not include sexy distractions. And distractions don't come much sexier than Alex Sloan. The Dilemma… After Alex lands in the hospital from an on the job injury, Jamie is assigned to be his nurse-slash-guard. Caring for Alex during his recovery while simultaneously fending off female admirers. Will Jamie be able to resist the irresistible Alex Sloan, or will her resolve crumble when Alex decides that his plan includes being with Jamie?
(brevemente)
Livro 4: My Everything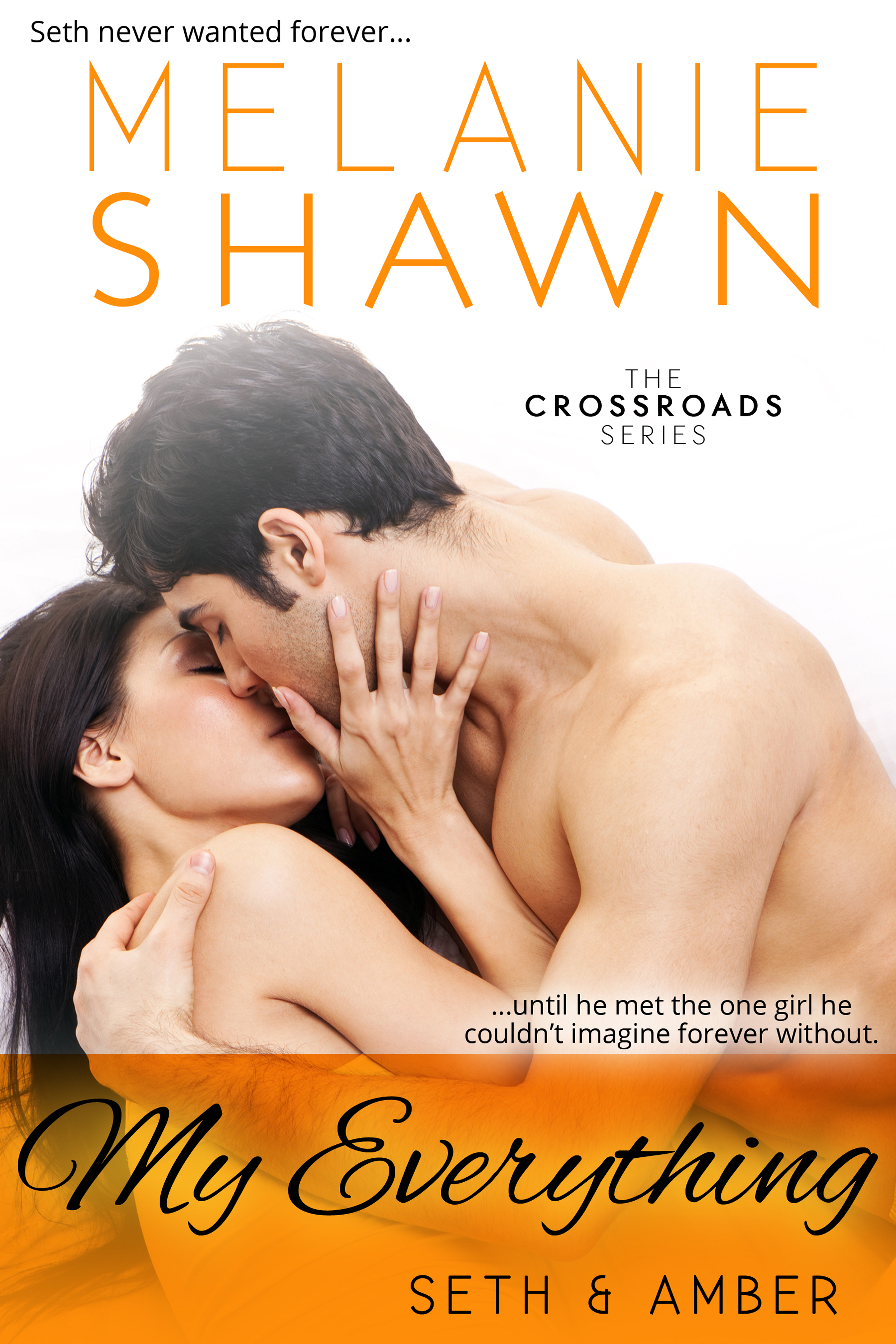 Strong. Sexy. Skilled. Seth Sloan is returning to Harper's Crossing a decorated war hero. As the leader of a Special Forces Marine Elite Unit Seth is trained to handle any situation…except one. An injury sustained in combat forced him to accept a medical discharge. Now he's heading back to his hometown to reconnect with his family and a world he doesn't recognize. Out of all the familiar faces there to greet him, the one that he never expected to see again may just be the one that holds all the answers. Beauty. Brains. Bella. Amber Webb has everything she needs…she thinks. She owns Bella, a successful clothing boutique, has a close-knit group of loving friends and a full social calendar. She is perfectly content. Until her idyllic life gets turned upside down by random acts of vandalism and flipped right side up by the return of a mysterious man from her past. Sometimes a one night stand is just the beginning…
(brevemente)