Livro 1: Losing It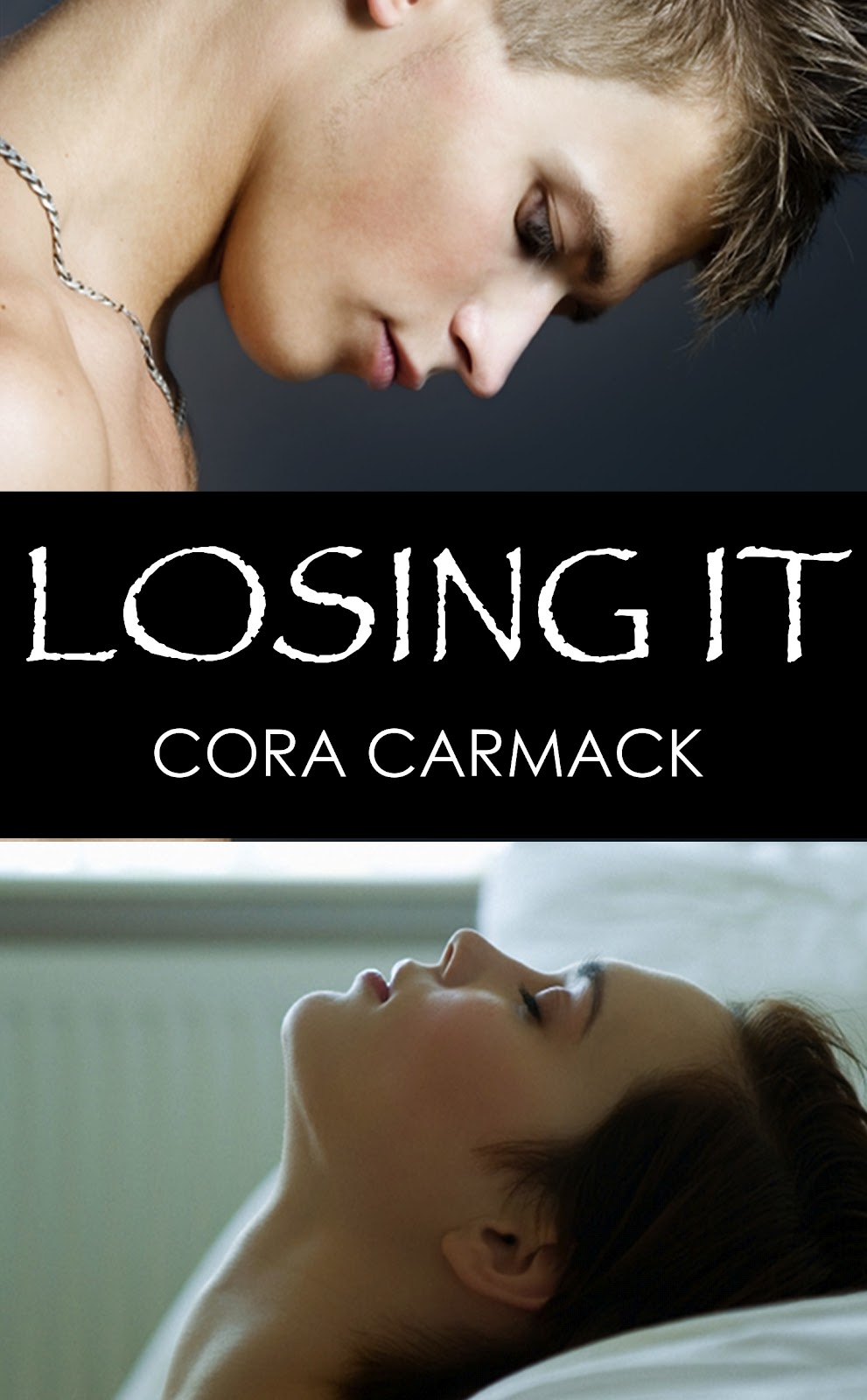 O livro gira em torno de Bliss Edwards e sua virgindade. É, sua virgindade, você não leu errado. Prestes a se graduar na faculdade e o maior drama de sua vida é ainda ser virgem — e não saber o que fazer após a faculdade, claro. Louca por ainda ser virgem, ela decide que a melhor maneira de lidar com ela é perdendo-a rápido e de forma simples… com um caso de uma noite.
E tudo vai bem até que ela enlouquece e não consegue chegar aos finalmente com um cara lindo que conheceu no bar, deixando-o sozinho e nu em sua cama com uma desculpa esfarrapada e saindo meio nua direto para a rua. Se isso já não fosse embaraçoso o suficiente, quando chega para sua primeira aula no último semestre de sua faculdade, ela reconhece seu novo professor. Ela o deixou nu em sua cama há poucas horas atrás.
Livro 1.5: Keeping Her
Garrick Taylor e Bliss Edwards conseguiram encontrar o seu 'felizes para sempre' apesar de terem tido... um início complicado.
Em comparação, conhecer os pais deve ser algo totalmente irrelevante, certo?
Mas a partir do momento em que pisam em Londres, novos 'senões' continuam aparecendo: a desaprovação da futura sogra, mais do que um contratempo, e a percepção de que, talvez, eles não estejam tão prontos para o seu futuro como pensavam.
Como se vê, a única coisa mais difícil do que encontrar um amor, é mantê-lo.
Leia Online:
(inglês)
Livro 2: Faking It
Mackenzie "Max" Miller tem um problema. Seus pais chegaram à cidade para uma visita surpresa e se eles verem seu cabelo tingido, tatuagens, e piercings, poderiam deserdá-la.
Ainda pior que isso é o fato de eles estarem esperando encontrar um namorado, agradável e saudável, não um cara chamado Mace, que tem uma tatuagem no pescoço e toca em uma banda. Todas as suas mentiras estão prestes a desabar à sua volta, e então ela conhece Cade.
Cade mudou-se para Filadélfia para atuar e deixar seus problemas para trás, no Texas. Até agora, porém, ele manteve os problemas e teve muito pouca oportunidade de subir ao palco. Quando Max se aproxima dele em um café com um pedido louco de fingir ser seu namorado, ele concorda em fazer o papel. Mas quando Cade desempenha o papel um pouco bem demais, eles são forçados a continuar a fraude. E quanto mais eles fingem uma relação, mais real ela começa a parecer.
Livro 3: Finding It
Most girls would kill to spend months traveling around Europe after college graduation with no responsibility, no parents, and no limit credit cards. Kelsey Summers is no exception. She's having the time of her life... or that's what she keeps telling herself.
It's a lonely business trying to find out who you are, especially when you're afraid you won't like the you that's found. No amount of drinking or dancing can chase away Kelsey's loneliness, but maybe Jackson Hunt can. After a few chance meetings, he convinces her to take a journey of adventure instead of alcohol. With each new city and experience, Kelsey's mind becomes a little clearer, and her heart a little less hers. Hunt helps her unravel her own dreams and desires, but the more she knows about herself, the more she realizes how little she knows about him.
(brevemente)